The Sales-obsessed Partner You Need
At Adpearance, we measure our success by your sales.
To drive results, we offer:
Smarter strategies: Be found in your precise market with high-ranking ads and content reflecting users' search intent and your business strategy.
Technology-driven solutions: Amp up results with proprietary technologies built for automotive, including Foureyes® sales intelligence tools.
Fast, flexible customer service: Dedicated strategists stay aware of the competition and changing marketplace while staying laser-focused on your desired lead volumes and sales goals.
See how Adpearance can help you drive more car sales. Call us at 971-352-8088 to tell us about your specific challenge. To start, we'll provide a free analysis with insights into your current online performance and data on how you rank against your top competitors. Get started with best-in-class digital marketing today!
Video Overview
Compare Packages
Enroll
PRICING & PACKAGES
---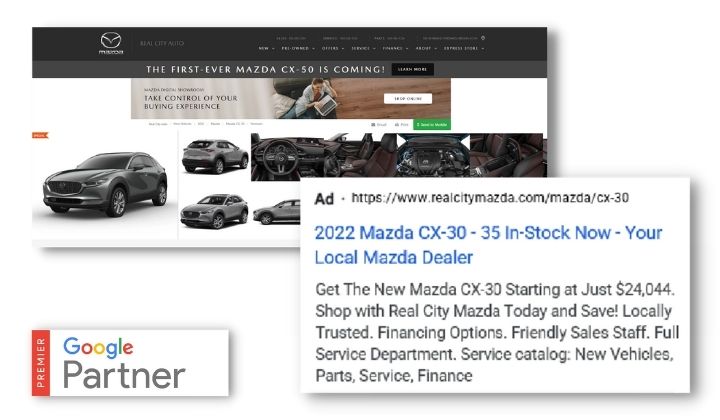 New Vehicle Digital Advertising
Use the complete advertising mix across paid search, display, remarketing, social, and conquest to drive new car sales.
Start with Google Ads and dominate with:
Make/model terms
Dealership terms
Location-specific terms
Brand lease terms
Model segment terms
Round out your strategy with Facebook campaigns to amp up your awareness in your geography. Plus, look for opportunities to win with conquest, commercial, and financing campaigns.
---
Live Inventory Ad Technologies
Powerful ad technology makes for a better client experience.
When your clientele search online for the exact vehicle they want and you have that vehicle in inventory, it's paramount that your dealership shows up in the results. Adpearance makes it easier for leads to find their dream car from your actual inventory with our Live Inventory Search Technology. Our proprietary technology:
Connects with your inventory management system.
Writes a custom ad for every piece of inventory, focusing on the most compelling features, including competitive price.
Uploads campaigns to target specific keywords related to actual inventory. Once the piece of inventory sells, we stop promoting it, maximizing every dollar you spend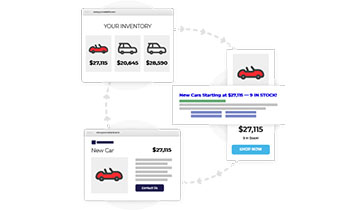 ---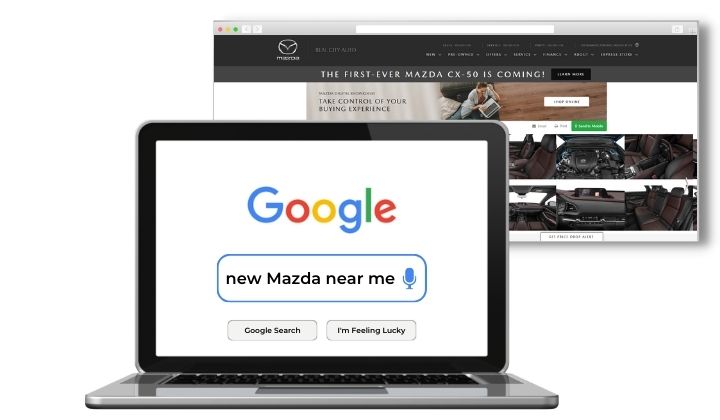 Search Engine Optimization
Make sure you have best-in-class SEO that helps your dealership rank at every turn.
Our solution will help your SEO conversions increase over time with:
SEO site audit, competitive research, and strategy
Technical execution for title tags, meta descriptions, and headers
Landing page creation every month
Google My Business claiming, verification, and optimization, plus monthly management
Onsite optimization
Local optimization on 100+ directories
Keyword tracking and performance analytics
---
Social Media Management
Ensure that you leverage the positivity of your dealership's brand.
Be a consistent name in the community with a well-managed social media presence. Focusing on Facebook and additional platforms as desired, Adpearance will handle everything from profile optimization, weekly content planning, and personal responses to comments, messages, and reviews.
Ensure your presence is seen with an advertising spend to promote posts and page likes on Facebook and/or Instagram.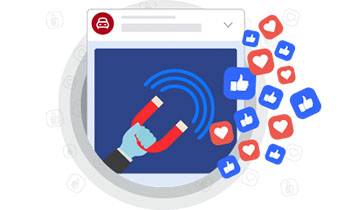 ---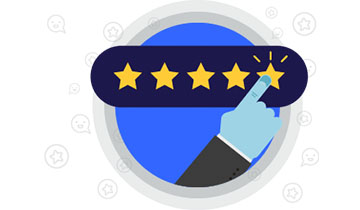 Reputation Management
Improve trust and cue shoppers to become buyers.
Broadcast buyers' positive experiences with reputation management solutions that are tailored to your dealership's needs. The team at Adpearance will develop a proactive strategy that helps you get more reviews, improve star ratings, and ultimately cue more shoppers to become Acura buyers.
Using a combination of software and real humans to painlessly generate and help manage the volume of reviews, you'll exhibit the exceptional and exclusive experience offered by your dealership.
---
Foureyes® Sales Intelligence
To generate more sales, you need a smarter approach.
With Foureyes, dealers can get visibility into every call, form, and chat lead with patented user-level website tracking. Automatic lead logging and analysis to protect and prioritize the sales pipeline. Dynamic, inventory-specific email marketing campaigns sent to better engage leads. AI-powered lead insights and alerts to improve sales process, and more.
The user-level digital data and insights provided by Foureyes makes salespeople more efficient and effective. Foureyes sales intelligence software helps businesses track, protect, engage, and sell better.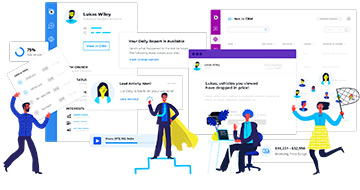 ---
Service Designed for Success
Don't get lost in the shuffle of a ticketing system.
Don't just offer a white-glove experience. Expect it from your digital partner as well. Your assigned Adpearance client success manager will provide you with:
Proactive updates on how your leads are pacing against your goals, paired with data-driven recommendations to hit your goals every month
Reporting your way, via phone, email, or recorded video
Quarterly strategy planning around your business goals for short- and long-term success
---