Dealer.com Advertising makes it possible to influence consumer demand at every stage of today's digitally-driven shopping process. Integrated ad campaigns use advanced data-targeting capability to reach likely in-market buyers across paid search, display, social and video channels. It's an advertising solution that is innovative, efficient and effective.
For a demonstration or a consultation, please contact us at 888.718.9331.
Video Overview
Compare Packages
Enroll
PRICING & PACKAGES
---
GENERATE DEMAND
Influencing shoppers who are in the early stages of their automotive shopping process helps to drive demand for your vehicles and services. Display advertising, Facebook advertising, and video advertising are core components of a strong demand generation strategy. Dealer.com provides the industry's premier solution for generating demand.
---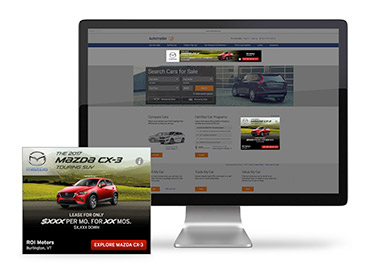 DISPLAY ADVERTISING
Powered by the industry's most innovative data-targeting technology, Dealer.com Display drives new customer demand more effectively than ever before. Our technology works by connecting your website and inventory with every major digital advertising exchange, bringing you the following benefits:
Strategic campaigns tailored to your goals.
Buyer targeting, powered by real-time bidding
A protected investment: Dealer.com is registered with the Trustworthy Accountability Group (TAG) and is actively taking steps to battle click fraud.
HTML5 formatting ensures cross-channel uniformity.
Compliance and co-op eligibility.
---
FACEBOOK ADVERTISING
Dealer.com's Facebook Advertising solution is specifically tailored for automotive. These campaigns are aligned with your specific sales strategy with ads that are deep-linked to your inventory. Ads are generated dynamically based on customers' interests and behaviors on Facebook, whether they have visited your website before or not, actively influencing their path to purchase.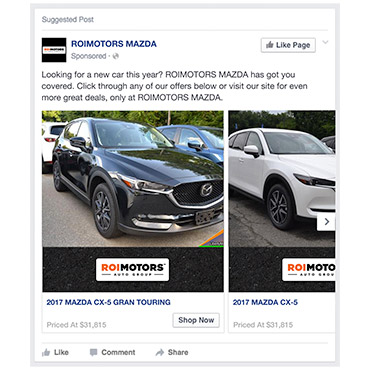 ---
CAPTURE DEMAND
Once a shopper has determined which vehicle or service they're looking for, demand capture techniques like paid search and retargeting help to drive the shopper to your virtual showroom and dealership.
---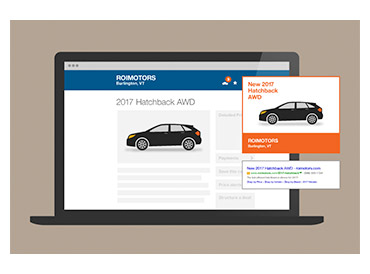 RETARGETING TURNS DIGITAL "BE-BACKS" INTO RETURN VISITORS.
Although the vehicle purchase process is different for every shopper, most automotive shoppers visit multiple research sites prior to making a purchase decision. On average, shoppers visit 5.5 sites during online research before making a purchase1. Dealer.com retargeting retains shoppers interest and drives them back to your virtual showroom. If your salespeople would follow up with anyone who visited your physical showroom, why wouldn't you do the same for your virtual showroom?
---
PAID SEARCH
Dealer.com Paid Search is a highly awarded and trusted paid search partner in the automotive industry. Our technology is fully integrated with your inventory, and directly connected to automatically populate your vehicle-specific ad content. This proven dealer-specific solution was built to differentiate your dealership and capture existing demand in your market.
Unique: Campaigns align with your strategy, and can reflect your specific copy and messaging.
Automated: Ads reflect your specific inventory, automatically.
Proven: Dealer.com pioneered dealership-specific paid search, and we are continuously innovating.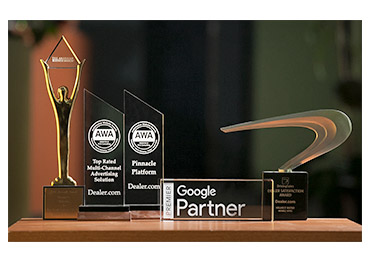 ---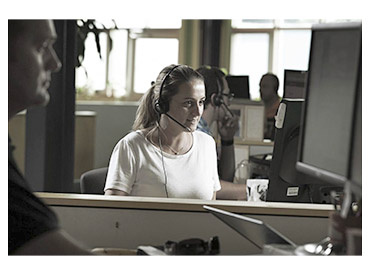 STRATEGIC SUPPORT AND PARTNERSHIP
You're never on your own with Dealer.com. Our teams proactively partner with you to align your strategy and budget with our technology. Once your dealership's campaigns are underway, dedicated Digital Advisors monitor them on your behalf, optimizing for results and providing detailed monthly insights.