Before we ever started building websites and technology, we started out as a small team of former dealers and search marketing experts determined to maximize dealer ROI. To do that, we quickly realized we needed to create a connected strategy — from search, to social, to email, to display and video — all driving qualified traffic to advanced website technology that turns traffic into customers. So that's what we did, and we call it Connected Marketing™.
Compare Packages
Enroll
PRICING & PACKAGES
---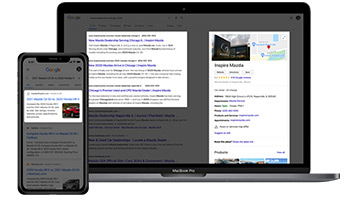 SEARCH ENGINE OPTIMIZATION
Dealer Inspire was founded as an expert automotive SEO agency, and everything we do works towards organically growing your digital presence, including technically optimizing your website to be a powerhouse with search engines. For nearly 10 years our SEO team has been helping our dealers win in the SERPs with custom content plans, technical SEO, and local optimization. We make your dealership The Answer when shoppers ask Google their most important vehicle and service questions.
---
DIGITAL ADVERTISING
The competition for the top of the SERP is fierce, so we built our own dynamic inventory advertising platform to give our dealers the edge. FUEL™ maximizes conversions at less cost by dynamically creating more helpful, detail-rich text ads based on your exact inventory, and then leverages keyword intent bidding to serve those ads to the shoppers most likely to buy soon. Our award-winning Dig Ad experts create your custom strategy based on your local market and business strategies, and then use FUEL™ to instantaneously win you customers as the moment of search.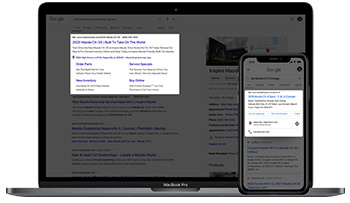 ---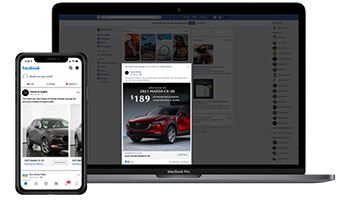 SOCIAL ADVERTISING
Consumers spend hours a day scrolling through social platforms, so we developed connected technologies that hack their attention and connect them with your dealership instantly. FUEL™ powers dynamic remarketing campaigns that keep your relevant inventory and personalized offers top-of-mind, while our advanced messaging platform Conversations™ integrates with Facebook and Instagram to convert shoppers in seconds — all while growing your brand with meaningful creative and content.
---
EMAIL MARKETING
Email is still one of the most powerful ways you can generate and retain loyal customers — if you're having the right conversation with the right audiences. With advanced segmentation strategies, targeting driven by your CRM, and drip campaigns that leverage custom design, our always-relevant Email Marketing keeps your customers consistently engaged with your business, from inbox to showroom floor and service bay.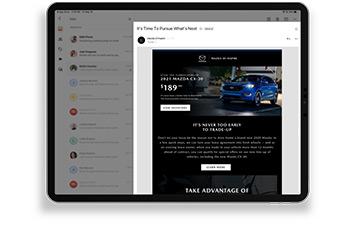 ---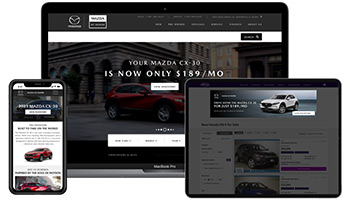 MANAGED SERVICES
Keeping all your messages consistent across channels is the easiest way to maximize the effectiveness of your campaigns, no matter what channels you use. Our Managed Services team gives you the creative firepower you need to transform your monthly offers into complete, connected campaigns across all your platforms, driving shoppers toward buying decisions through each of these channels while building your brand message.