The industry leader in video marketing for automotive dealers
Reach shoppers with industry-leading mobile-first video campaigns
In today's fiercely competitive marketplace, your dealership needs an affordable video strategy that reaches prospects on media platforms, where they are already spending their time. Our approach emotionally engages shoppers with vehicle-specific content that draws them to further interest and action. Your one-stop provider for all video marketing, UnityWorks drives search lift and store visits with our data-driven campaigns.
Trusted by over 7,000 dealers nationwide, UnityWorks is the automotive industry's premier provider of micro-targeted video marketing. Our proven and tested video creative exceeds industry benchmarks for completed views, clicks and showroom traffic. UnityWorks converts buyers with high-quality content at scale.
Video Overview
Compare Packages
Enroll
PRICING & PACKAGES
---
ABOUT UNITYWORKS' CAPABILITIES & OFFERINGS VIDEO
---
Video Creative Example
---
Digital Advertising Campaigns
Our sales and service campaigns are supported by customized landing pages delivered through the world's largest media platforms — including YouTube, Facebook, and Instagram.
We leverage each media platform to precisely geo-target the right audience for every dealership. All advertising content is created specifically for each platform to deliver the most effective campaign results. We provide monthly reporting so that together we can adjust our strategy whenever desired. That is why OEMs depend on UnityWorks' in-house video content services and campaign management expertise to deliver thousands of campaigns yearly for their dealers.
---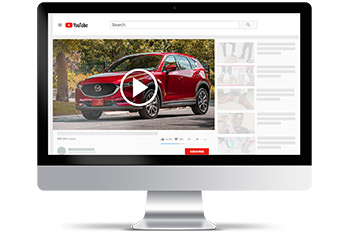 What makes each platform effective?
YouTube is the leading video source among new automotive purchasers. Our 20-second video ads drive home messaging and six-second non-skippable bumper ads are available to amplify. Unique to this platform, dealers only pay if the prospect watches an entire video or clicks the ad.
Facebook reigns the undisputed champion of media platforms. With 239 million active U.S. users each month spending an average of 50 minutes and 14+ visits a day, Facebook video campaigns are among the most efficient and cost-effective ways to target and engage your customers.
Instagram, a brand of Facebook, provides a complementary media platform that attracts a younger audience who look for highly visual content and experiences. Users want relevant, short, fast-paced ads that showcase the products in action. Instagram provides an outlet to share model video ads to in-market shoppers.
---
Types of Video Ads
Each video advertising campaign features dealer-branded video content highlighting a selected model, key selling messages and offers created specifically for each platform. Video ads communicate with shoppers to drive traffic to model specific inventory page or a custom landing pages on your dealership's website.
---
Custom Model Video Ads
These model-specific, high-definition ads are customized for your dealership to promote any vehicle or service campaign. We utilize our in-house video content studio to feature your branding, offers, running footage and strong calls to action.
Model specific (year, make, model, trim)
Fully managed and customized to each dealer
Dealer branding incudes events, custom logos and facility (video, photos and drone footage)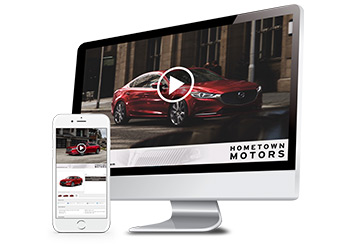 ---
VIN Carousel Ads
One product well-suited for the Dynamic Inventory option is Facebook's Carousel format. These 15-second dealer-branded video ads with an offer are followed by clickable images of specific VINs in stock. With this advertising option, VIN images link directly to your VDP. These custom conquesting ads target segments of your choice and remarket to shoppers who have already viewed a portion of ad or visited your website.
---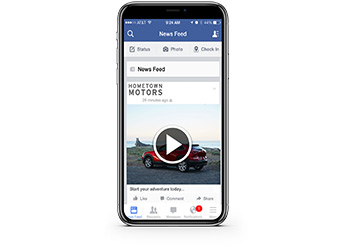 Model Video Showcase
Our Model Video Showcase is a customized destination page for your multi-channel video campaigns delivered through any of the leading video platforms or email. Dynamic and content-rich videos are designed to emotionally engage shoppers with compelling, personalized experiences.
With just a few clicks, our videos move your shoppers closer to the vehicle of their choice at your dealership. These videos feature OEM-approved footage and photos that highlight the featured campaign model along with additional video content and current local offers. Shoppers can also easily navigate to a 60-second virtual test drive of any model within your lineup.
Entire new model lineup with a 60-second virtual test-drive of each model
One model offer per month
Strong call to action options
Embedded into dealership website
Mobile optimization
---
VIN Test Drive Videos
Our collection of professionally produced virtual test drive videos help shoppers emotionally connect to your dealership's inventory and brand. These online video brochures provide compelling, interactive content that significantly increases engagement, saves hours of research time and drives customers through the purchase funnel faster.
By combining UnityWorks' industry-leading video expertise with ChromeData's world-class build data, we deliver the most robust VIN video presentations in the industry. The groundbreaking mobile-first platform allows you to dynamically pitch the most saleable features of each vehicle. Our test drives are packed with data-rich content and unique features to keep shoppers on your site longer and motivated to purchase from your store.
Branded intro and outro
Video syndication on leading third-party sites