GET MORE. EVERY DAY.
Lead with data; it will never steer you wrong. As dealers face increased threats to their profitability, it's more important than ever to identify and eliminate ineffective marketing tactics, hold gross and discover new profit opportunities. At PureCars, we have one focus: identifying those who are ready to buy or service and delivering them to you. And every day we strive to do it faster and more effectively than any other provider. PureCars gives you confidence that your marketing dollars are hard at work delivering more, ready shoppers and service customers, every day. With PureCars, you get a partner relentlessly invested in your profitability and best-in-class technology solutions to drive your business forward -- and providing proof along the way.
Video Overview
Compare Packages
Enroll
PRICING & PACKAGES
---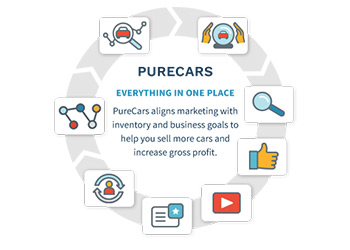 EVERYTHING IN ONE PLACE
PureCars has an all-in-one digital advertising page that includes all major digital media channels, as well as a powerful business intelligence layer. Our customized approach to campaigns for Parts & Service is not just a standard build; we pour the same level of detail and continuous optimization into parts & service campaigns that we do for inventory-based campaigns for superior performance.
INTEGRATED DIGITAL ADVERTISING
Search (Google & Bing)
Social (Facebook & Instagram)
Video (YouTube, Facebook & PC Video Network)
Display & Retargeting (PC Display Network)
Waze (GPS navigation software app owned by Google)
Full Funnel Attribution (For proof)
Inventory & Market Insights (For surgical strategy)
Opportunities (For more effective ad buys)
---
INTEGRATED DIGITAL ADVERTISING
Opportunity is out there. 71% of parts & service shoppers search online, over 77% of drivers use independent repair facilities over dealers', over 60% of a store's net profit is from Parts & Service on just 12% of revenue -- and yet less than 10% of dealers invest in digital advertising for parts & service.
Make smarter, data-driven ad buys to expand your reach and conquest the independents with digital. The PureCars Platform allows dealers to unlock the spending power of their marketing dollars with a fluid, data-driven approach to media budget management. Instead of being locked into each digital channel with a 'best guess' fixed budget, PureCars uses data to move your dollars where they'll be most effective to capture available demand.
Feature your Parts & Service Department in compelling and compliant ads, optimized continuously for performance. Our budget tool ensures your accounts are hitting targeted spend while pacing evenly throughout the month. The PureCars Platform manages offers and incentives at scale and across channels for a truly integrated campaign experience.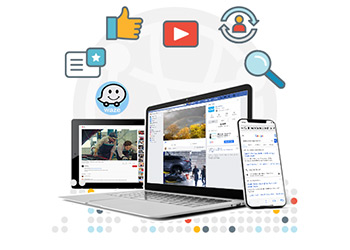 ---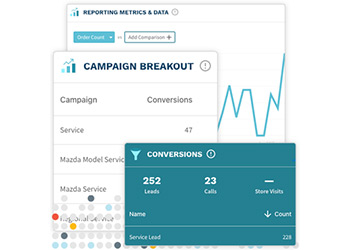 BUSINESS INTELLIGENCE & REPORTING
Not just another digital ad platform, The PureCars platform includes a powerful business intelligence layer that provides a 360 degree view of Dealer inventory, the market and shopper engagement and provides detailed reporting for parts & service campaigns.
PureCars tracks every digital touchpoint through the RO, so you know exactly what's working to help you book more appointments (and what isn't) -- and shows you profitability along the way.
---
AT YOUR SERVICE
We measure what matters most, then analyze, optimize, repeat. Always data driven and always invested in your profitability.
Dedicated Strategist - An automotive digital expert who gets to know your business like an invested member of your own team.
Performance Managers - Network-certified Search & Display analysts continuously monitor and fine tune your campaigns for optimal performance.
Additional Support - Video production, expert designers and Co-op & compliance teams ensure your ads are always engaging and compliant.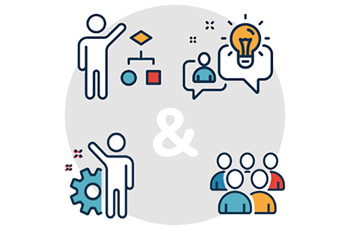 ---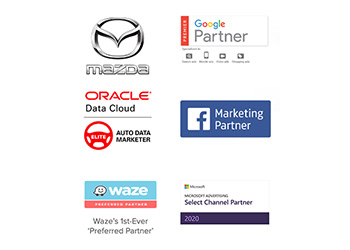 PARTNERS IN YOUR SUCCESS
With PureCars, you get a network of trusted partners invested in your success, including Mazda, Google, Microsoft Ads, Facebook, Oracle and more.
Mazda Digital Certified program Provider
Google Premier Partner
MS Ads Select Channel Partner
Facebook Certified Partner
Oracle Data Cloud Elite Auto Data Marketer
First-Ever Waze Preferred Partner
Certified Provider for 15+ OEM Programs
Visit www.PureCars.com/mazda to book and demo and learn more.