Retail CDP
Take Control of Your Data
Every time a shopper submits a lead, visits your website, chats with your store, or interacts with your digital retailing tool they are providing you with valuable first party data. In current state, all this data is siloed across your various vendors, each with their own small slice.
This all changes with RGTM+. With RGTM+ you get Mazda's Retail Customer Data Platform. This platform connects all the dots and creates a unified view of each customer. Each bit of data the customer provides is stitched together in this platform and is made available for your use. You even get access to shopper data from MazdaUSA.com to help further power your efforts.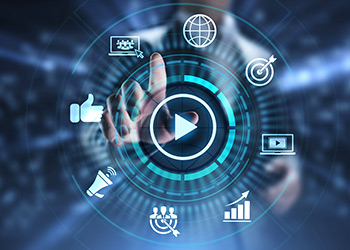 Powerful 360-Degree View of the Customer
The Mazda Retail Customer Data Platform collects data on your behalf from both Mazda and your various web properties. This includes all lead and sales data and tagging data across all Mazda-related consumer-facing websites (MazdaUSA.com, your dealer website, trade-in tool, messaging tool, and digital retailing tool).
By integrating all of these properties into a single view of the shopper, the Mazda Retail First Party Data Platform allows you to see every customer as just that—a customer. Every interaction the customer has with Mazda or with your online presence informs this view and makes it that much more robust for your use.
This data can be harnessed to better understand who the customer is, where they are in their journey, their shopping interests and intent, and their propensity to purchase. With this better understanding of the customer, Mazda and Mazda Dealers can more effectively communicate to the customer, delivering not only a better experience with the Mazda brand, but also increasing efficiencies across tiers.
Audience Activation Through RGTM+
As customers move through their journey, their digital signals are aggregated, and the customers are categorized into various audience segments. Their categorization is fluid and will change as they move through different stages of the customer lifecycle, engage or disengage with the brand, or indicate their interests have changed, etc. Nonetheless, the Mazda Retail First Party Data Platform powers the creation and maintenance of these audience segments based on the data collected.
Within RGTM+, audiences will be automatically activated for participating dealers in a secure and compliant manner. The audiences will be pushed directly into Mazda Dealer advertising accounts, like Google and Facebook, and the audiences will be applied to dealer media campaigns. Participating dealers will automatically take advantage of these rich, first-party audience segments to enhance their advertising campaigns and increase efficiencies.
Additionally, suppression audiences will be shared with both Mazda and Mazda Dealers to ensure that customers who have already taken a desired action (such as purchased a vehicle) are no longer being actively targeted in marketing communications. All local sales are included in this hashed suppression list to make sure you don't waste your advertising dollars.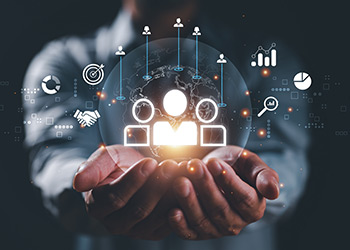 The Mazda Ecosystem Benefit
The Mazda Retail First Party Data Platform enables data integrations that are unachievable outside of the Mazda ecosystem. It allows Mazda and participating Mazda Dealers to activate on first-party data and better coordinate with fellow Dealers and Mazda tier 1 media plans. This maximizes efficiency, allowing for increased investment in alternative channels/tactics, and it delivers a more seamless customer experience.
The Mazda Retail CDP will be enabled through the Dealer Data Sharing Agreement, required under the Mazda Brand Experience Program (MBEP). This secure two-way data sharing will maximize effectiveness and efficiency across all tiers.
Retail CDP Add-Ons
FIRST WATCH – Coming Soon
The First Watch platform monitors customer activity across the entire digital ecosystem (including MazdaUSA.com), then alerts dealers with key signals are detected. Alerts are sent daily to dealership staff and can also be integrated to update leads in your CRM. These alerts are designed to help dealers prioritize their CRM activities and to inform those activities with information to better personalize their messaging. For example, be alerted when a shopper that you haven't seen in a while and hasn't engaged in your CRM efforts is back online. You'll get insight into all the vehicles they viewed, not just the vehicle listed in the lead. This will help you better personalize the message whenever you call, email, or text him or her next.
Reserve your interest now by completing the form below.