Future-Proof Your Dealership
Before we ever started building websites and technology, we started out as a small team of former dealers and search marketing experts determined to maximize dealer ROI. To do that, we quickly realized we needed to create a connected strategy — from search, to social, to email, to display and video — all driving qualified traffic to advanced website technology that turns traffic into customers. So that's what we did, and we call it Connected Marketing™.
Video Overview
Compare Packages
Enroll
PRICING & PACKAGES
---
GOOGLE & BING SEARCH
Search allows you to reach your customers when they are actively looking for your services. And with 75% (and growing) of traffic originating from a mobile device (according to the most recent Google stats), it has become vital to ensure you stake your spot in the results. We focus first and foremost on those searches that will get our clients their highest return on their investment with us. These are your customers who are ready to convert here & now, and we need to provide them easy access to the services they need, so they aren't lost to a third party repair shop.
---
DISPLAY & RETARGETING
Display and retargeting help keep our clients top of mind for potential & existing customers, as well as provide a platform to reach our customers beyond when they are actively searching for us. For fixed ops specifically, we're able to utilize Google's in-market data to serve ads to those who are in-market for vehicle maintenance. Display provides us with an outlet to reach these customers before they know to search for us.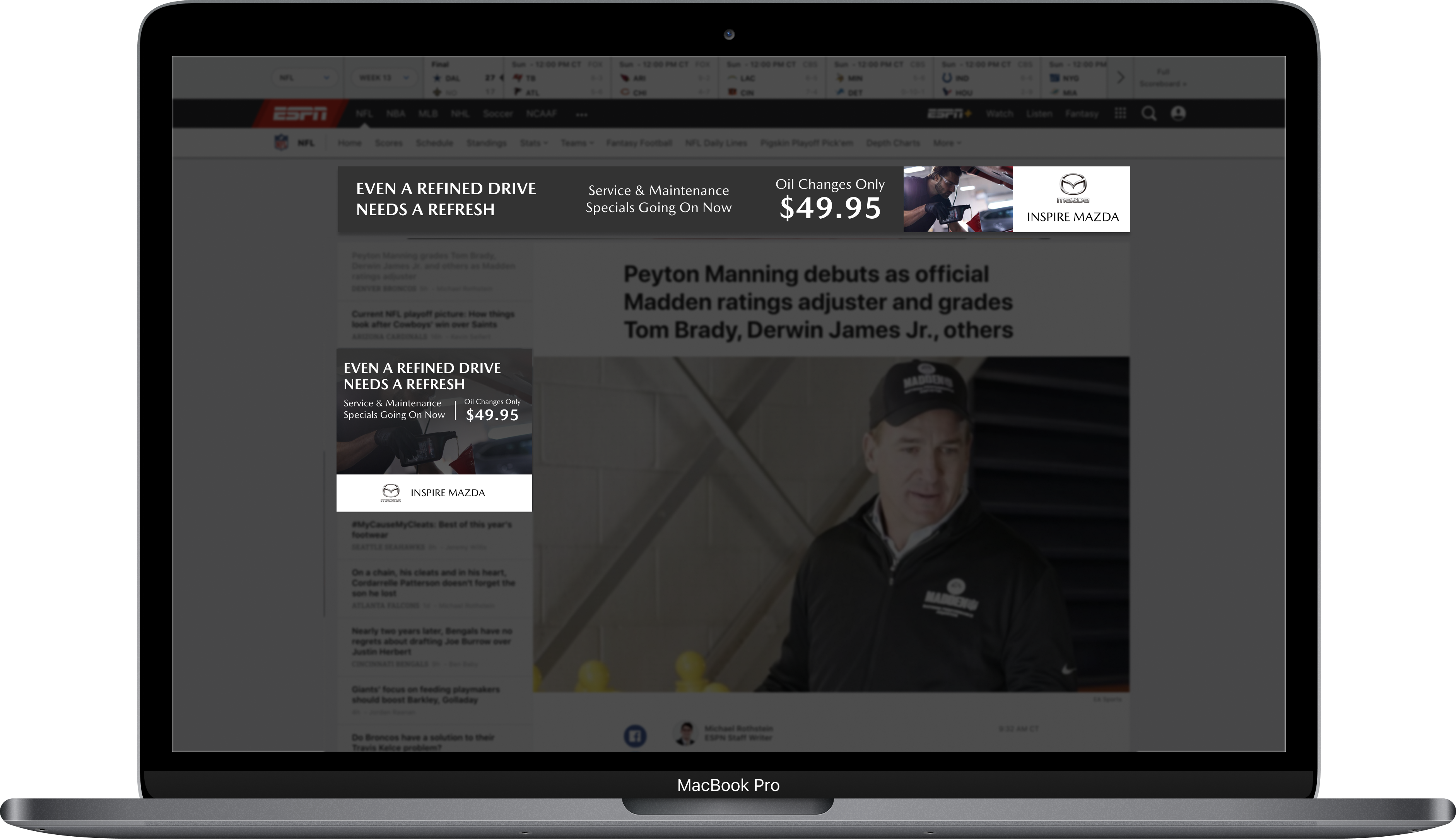 ---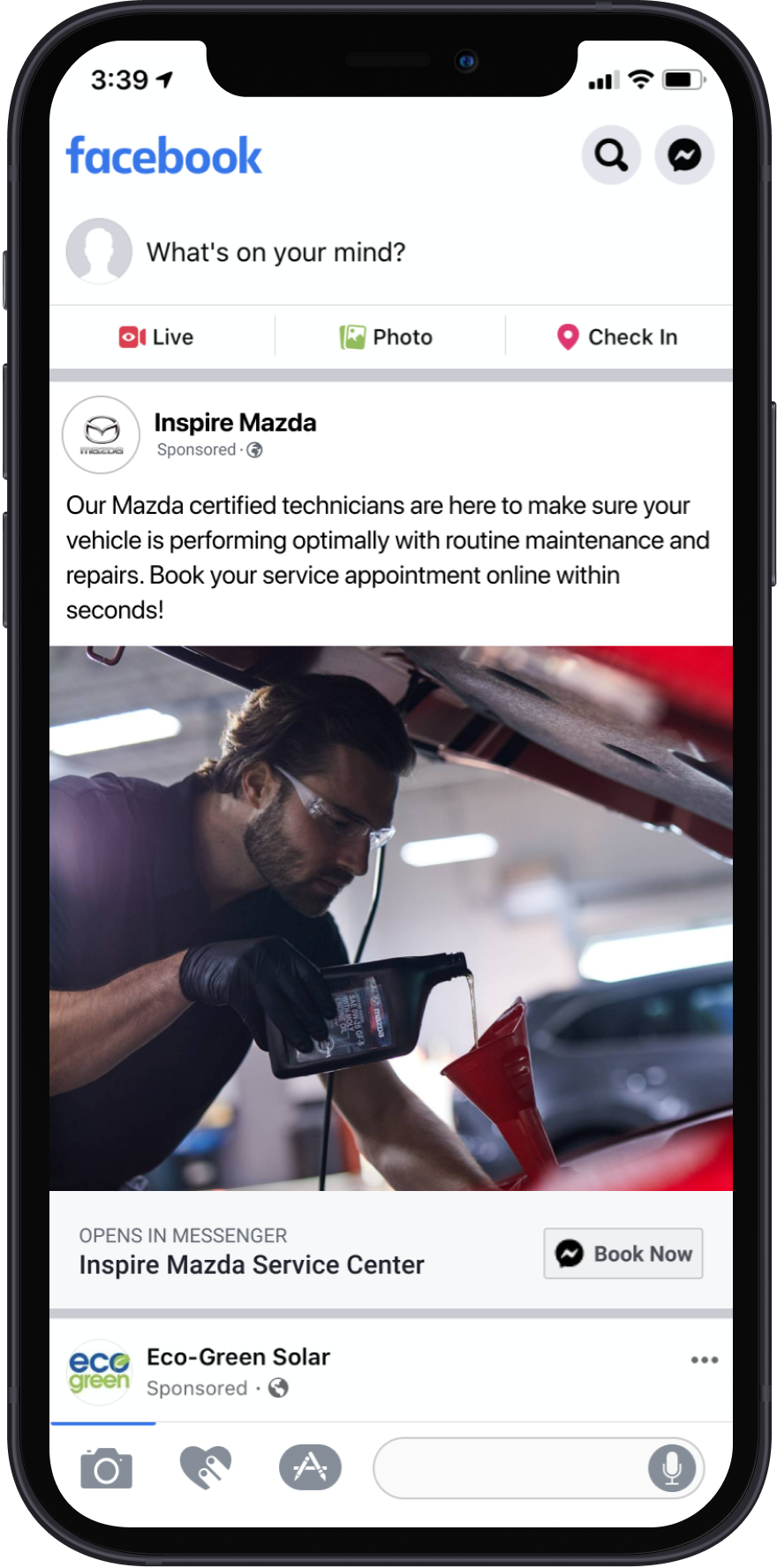 FACEBOOK PAID SOCIAL
We leverage niche, layered automotive targeting to drive users to schedule service at their local Mazda dealership. Through thumb-stopping creative, ownership targeting down to the model level, and strong call-to-actions, we provide all the tools our dealers need to get new and long-lost customers in their door and interacting on Facebook. As a recognized strategic partner of Oracle (Elite Auto Data Marketer Partner Program), we are also able to target customers through vehicle registration data down to the model. For fixed ops, this is a game-changer. It provides our clients with the ability to target customers we already know own a Mazda - so there is no reason they shouldn't be coming to their local Mazda dealership for stellar service.
---
FUEL:IMV
FUEL: In-Market Video™ taps into the power of Cars.com's market-exclusive audience data and channels it directly into targeted, cross-channel video advertising — maximizing every dollar only on active car shoppers with brand messaging and monthly promotions that drive decisions. From small-screen social to big-screen OTT, FUEL gets your service and sales offers in front of the right car-shopping audience, wherever they are.