Dealer.com is proud to unveil our most powerful digital solution for Mazda dealers. From greater control and flexibility, to shopper personalization, enhanced strategic support, advisory, and compliance services services, to exclusive integrations with other Cox Automotive solutions including Autotrader® and Kelley Blue Book®, we're delivering a level of performance and return on investment unmatched in our industry.
It's a comprehensive solution that only Dealer.com can offer, built on years of partnership with Mazda dealers like you – and it's available now.
For a demonstration or a consultation, please contact us at 888.717.9390.
Compare Packages
Enroll
Pricing & Packages
---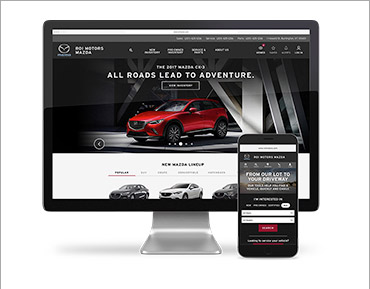 OUR MOST POWERFUL WEBSITE PACKAGES
Dealer.com allows you to create and control a complete virtual showroom. Our Seamless Website platform delivers unmatched mobile and desktop flexibility, comprehensive inventory merchandising, integrated advertising and digital retailing, personalized shopper experience, and groundbreaking connectivity with Autotrader®, Kelley Blue Book®, vAuto®, Dealertrack®, XTime® and other Cox Automotive solutions. This unrivaled combination transcends traditional website limitations, allowing you to optimize every aspect of your digital marketing strategy.
---
DELIVER A SUPERIOR SHOPPER EXPERIENCE.
Dealer.com's Seamless Website platform is both flexible and configurable, so you can create the virtual environment you and your customers expect. Through complete mobile and desktop flexibility, personalized, shopper-specific content, and configurable video and digital retailing tools – the result differentiates you from your competitors and engages your customers on a deeper level.
---
CONTROL YOUR COMPLETE VIRTUAL SHOWROOM.
Thousands of design choices, ability to create new pages, and configure your pricing and merchandising all come together in the multi-award winning ControlCenter. You'll have total control over your complete virtual showroom strategy.
View Design Gallery
---
TRANSFORM LEADS INTO DEALS WITH DIGITAL RETAILING.
With our Seamless Website platform, you can transcend the traditional boundaries of online "lead generation" through our proprietary Digital Retailing technology. It allows your shoppers to start and make complete deals online, on every device. The result delivers a streamlined workflow and an uninterrupted online path to in-store purchase.
Learn More About Digital Retailing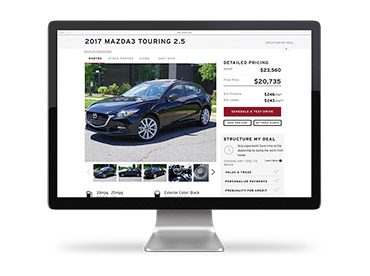 ---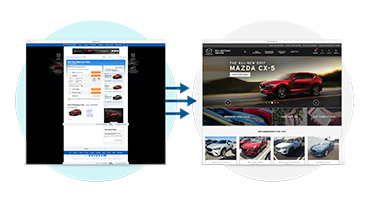 THE POWER TO CURATE A ONE-OF-A-KIND SHOPPER EXPERIENCE.
Our new Experience Optimization solution now allows you to leverage your customer's unique online shopping behavior—whether it's on your site or on Autotrader and Kelley Blue Book—to serve them real-time specials and promotions for a curated selection of vehicles from your inventory. It's automated, it's easy to use, and it's proven to result in more direct Seamless Website engagement.
Learn More About Experience Optimization
http://www.dealer.com/products/websites/experience-optimization
---
MEASURE AND MAXIMIZE YOUR PERFORMANCE
The Seamless Website platform was built to ensure you know exactly who is visiting your website, and help you deliver content that moves those shoppers closer to a purchase. Every site is informed by decades of experience and data-driven research, which all comes together in best-in-class analytics dashboards.
Learn More About Dealer.com Analytics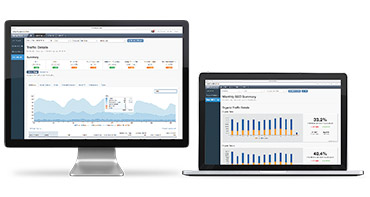 ---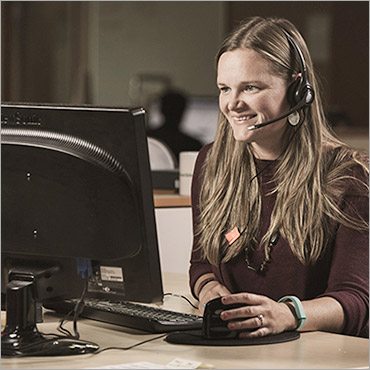 PARTNERSHIP BY DESIGN
Whether your digital strategy encompasses a single store, or 100 stores, we tailor our Client Service teams to match your needs. We call this "Partnership by Design." Our strategic teams work alongside our product specialists, analysts, strategists, and technical teams – a unique combination that delivers both 24/7 technical help and long-term strategic guidance.