There is a lot for us to go over, and a lot of questions that you may have, but first you should know what kind of company you are dealing with. We are future focused innovators. We go off the beaten trail. We take risks. Look for new opportunities. And we push the very limits of technology. We do premium work for premium brands. Where others stagnate, we bring excitement. Where others fall short, we exceed expectations. There's an adventure in front of us. Our tires are ready to dig into the mud and head off toward new horizons. Come with us.
Compare Packages
Enroll
Pricing & Packages
---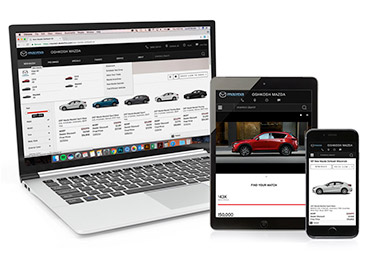 RESPONSIVE DESIGN
Mobile usage has surpassed desktop. This means that your online storefront better look good and work well as a mobile online storefront. DealerFire has been doing responsive longer than anyone – and we continue to innovate to provide the best seamless shopping experience on multiple devices.
---
CUSTOMIZED CONSUMER SHOPPING EXPERIENCE
Shop by budget. Shop by payment. Save a vehicle for later. We make it easy for your customers to shop and find the vehicle that is right for their situation, whether they are looking to buy now or in the near future. DealerFire is a disruptor in the industry because we've modeled our responsive platform after large e-commerce retailers such as Nike, Zappos, and Amazon. We've created a fluid user experience because we understand that the way a user shops online shouldn't change just because the product does.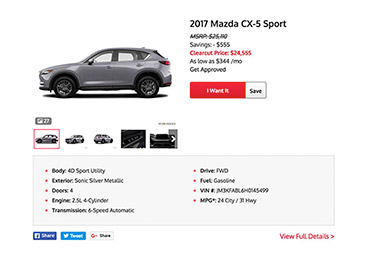 ---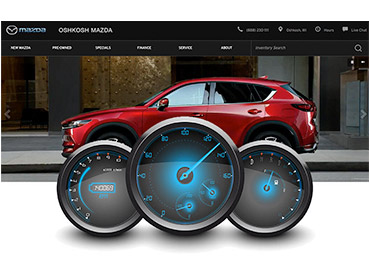 ACCELERATED SITE SPEED
The data is out there. If your site loads quickly, your customers are staying tuned in. DealerFire consistently provides some of the fastest websites in the industry, while still providing a full user experience.
---
OPTIMIZED CUSTOM PAGE CONTENT AND SEO
Our SEO engine is top-of-the-line to ensure that your site has the best architecture and therefore appears everywhere it needs to online. Part of this is our fully custom-written pages that allow you to tell your dealership's story right on your digital storefront. Our upgraded packaging also provides a more robust SEO solution, with recurring custom content creation optimized for terms relevant to Mazda, in addition to localized content to drive more relevant traffic from your area. This custom organic SEO strategy also improves domain authority and helps build links to ensure that your site is always in the good graces of Google and the other search engines.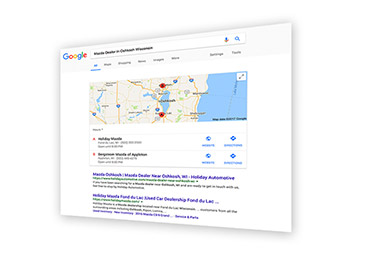 ---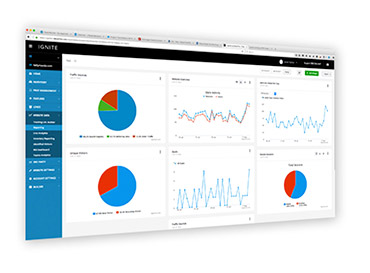 TRANSPARENT AND CUSTOMIZALBE REPORTING
We provide you with full admin access to Google Analytics, in addition to an account manager that can help you sort through the data. Our customized reporting also ensures that you are getting details on the KPIs that matter to your specific business.
---
QUICK & RESPONSIVE SUPPORT
Our website support team works exclusively with the DealerFire product line, and you will always talk to a person. Whether you have a big or small adjustment, our support team has the knowledge to get things done timely and with the quality that your website deserves. In addition, each DealerFire website comes with a dedicated account manager who exists to help you leverage the DealerFire difference for your business.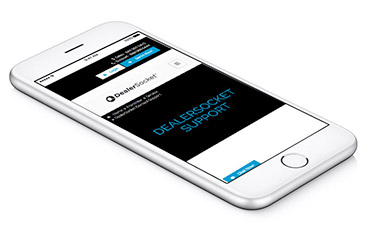 ---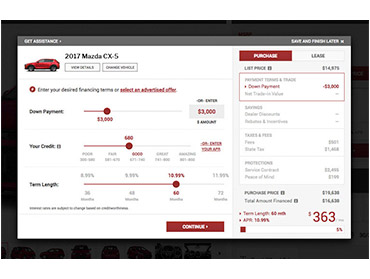 WEBSITE + DESKING: PRECISE PRICE DIGITAL RETAIL SOLUTION
Your customers just want an easier way to buy a car. With Precise Price through DealerFire, customers can lock in their purchase details, making it easy for you to close the sale and send them home in a new ride. Happy customers, quicker sales. Everyone wins.
---
WEBSITE + CRM: CROSSFIRE CUSTOMER MATCH
Our platform provides many data integrations across products, with CrossFire being one of the most popular. Link CRM and website to automatically find customer matches and get a full picture of each individual customer path to help close more sales.
Amazon does it. Zappos does it. Why aren't you doing it? Use our proprietary inventory module to track the vehicle views of every shopper on your website. Use that behavioral information to remarket to those shoppers as they leave your site and surf the web. We'll use customized images with your vehicle galleries, pricing, features, and equipment—and more importantly it's customized to your dealership.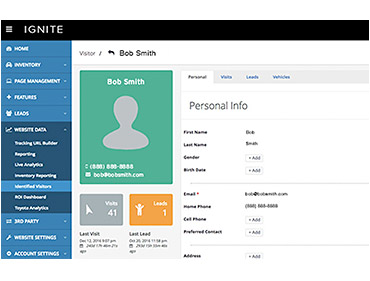 ---
TAILORED SOCIAL ADVERTISING
Who says social can't sell cars? Using a variety of email, in-market and retargeting techniques, we create a tailored social strategy that is customized to your dealership. On top of that, our platform is able to leverage your inventory to serve up vehicle specific ads directly on Facebook. It's a win-win strategy that gets more eyes on your inventory and dealership— directly to buyers' Facebook Feeds within your local market.
---
CUSTOMIZED REPORTING
Results. We need to measure exactly what moves your dealership, plain and simple. We'll provide full access to Google Analytics, Google Adwords and custom reports whenever you want them. Your account team will work with you to determine the KPIs that mean the most. From there, we'll provision a robust report showing high-level metrics like impressions and cost along with ROI metrics like cost per conversion.